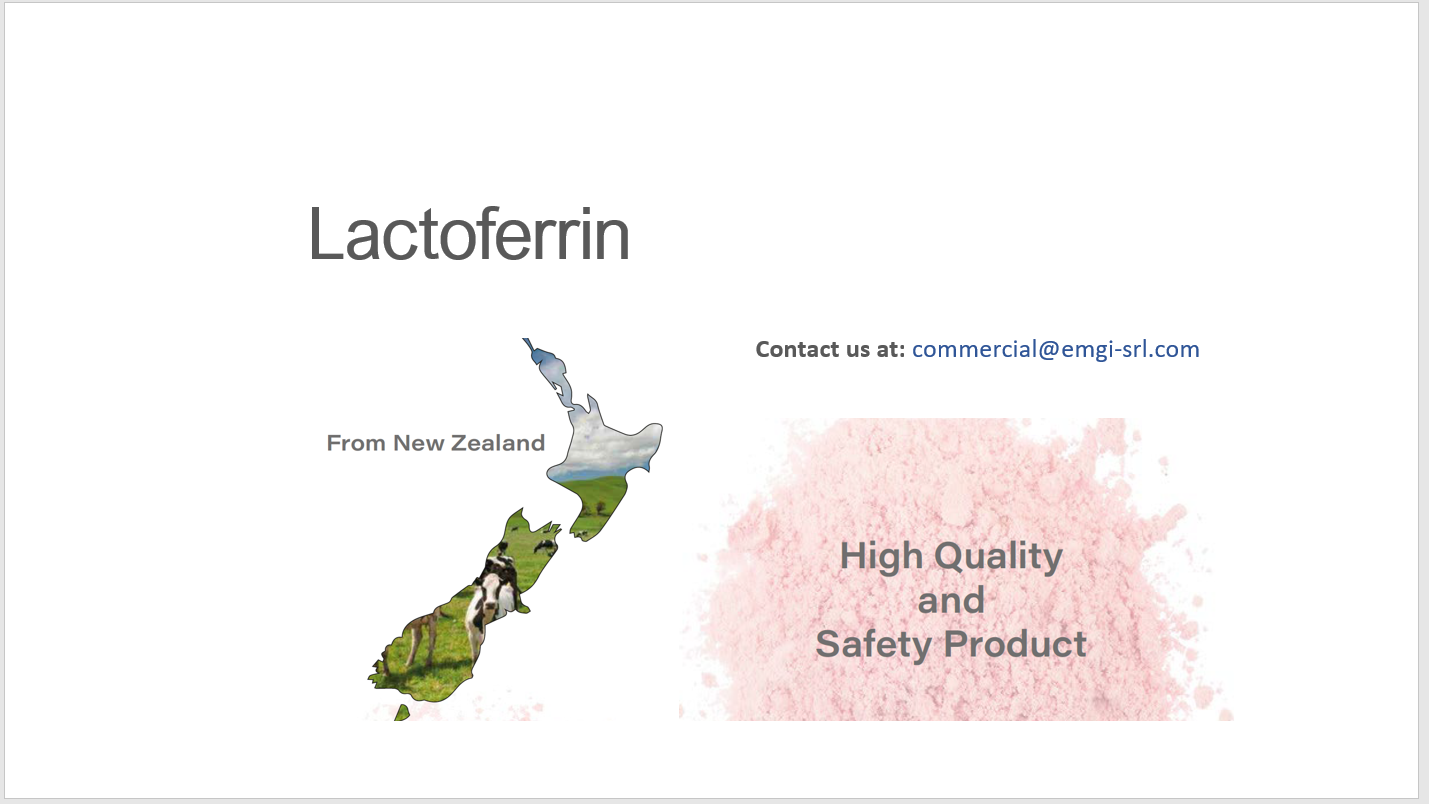 Lactoferrin
Lactoferrin is a freeze-dried protein which is purified directly from fresh, premium quality bovine milk. It has a very high affinity for iron and therefore is an excellent inhibitor of a wide range or microorganisms that require iron for growth.
As well as being necessary for normal growth of intestinal cells, lactoferrin functions as an antioxidant in iron mediated oxidation reactions and as an anti-inflammatory agent. It also may play an important role in the transport of iron across the duodenal mucosa.
These properties make Lactoferrin particularly suitable for selected pharmaceutical products, general and sensitive applications, including infant formula.
Product Characteristics
– Antimicrobial properties
– Low natural iron saturation; high affinity for iron
– Stimulates cell growth
– Modulates immune defences
Country of Origin
– Product of New Zealand